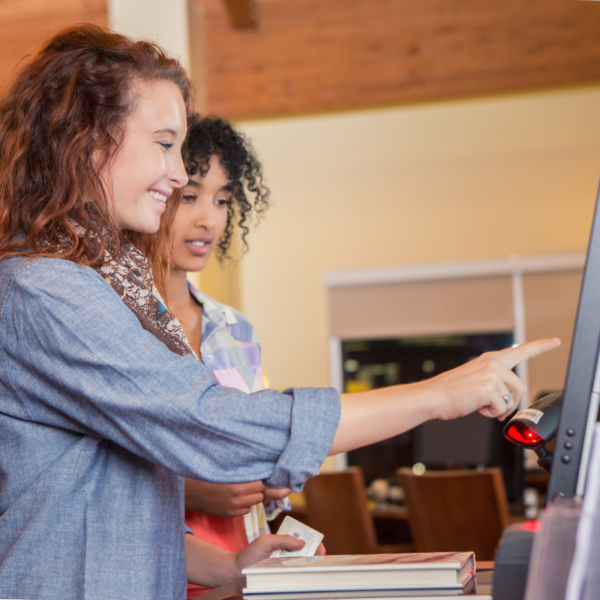 Why It Matters
Do more with fewer associates.
Jumpmind Commerce provides a self-checkout interface that enables a retailer to utilize the same software and business logic of their attended fixed lanes but in an autonomous mode.
It provides full support for toggling between fixed and self-checkout, as well as support for operating in a dedicated self-checkout lane.
Integration is available to:
Cash machines
Associate notification lights
Scales
And more